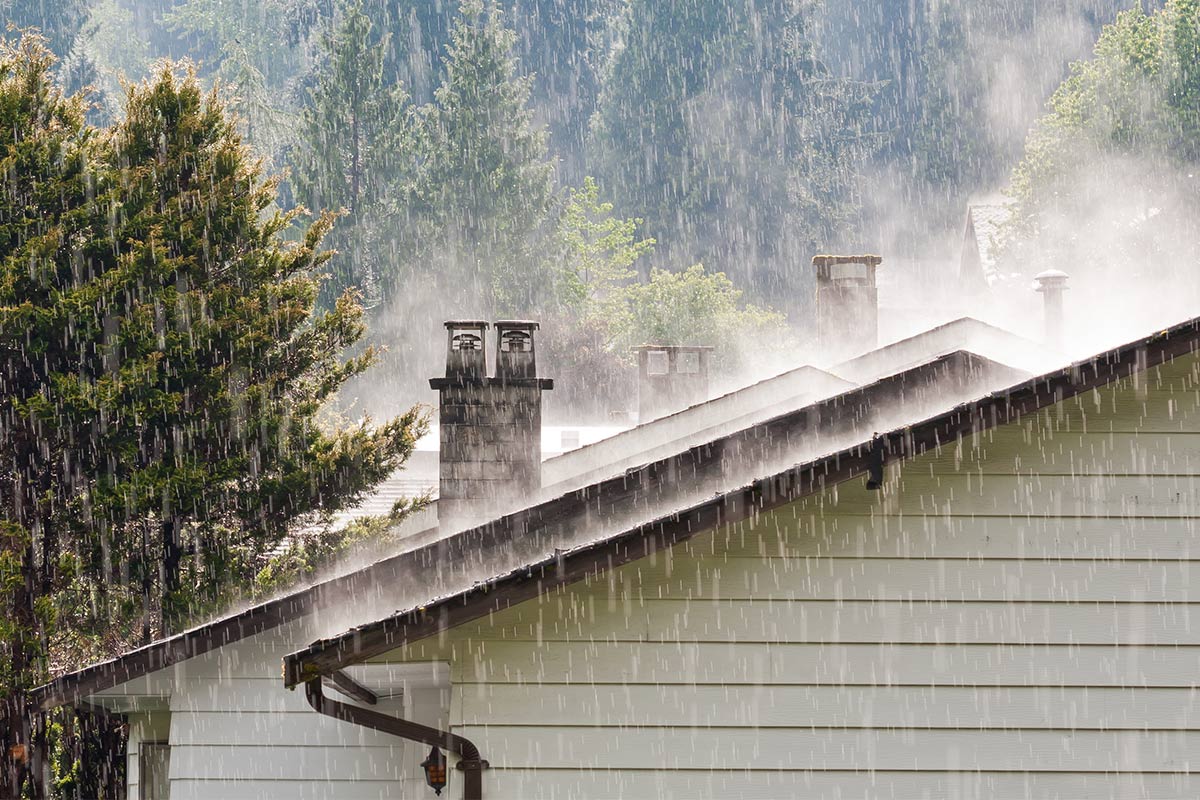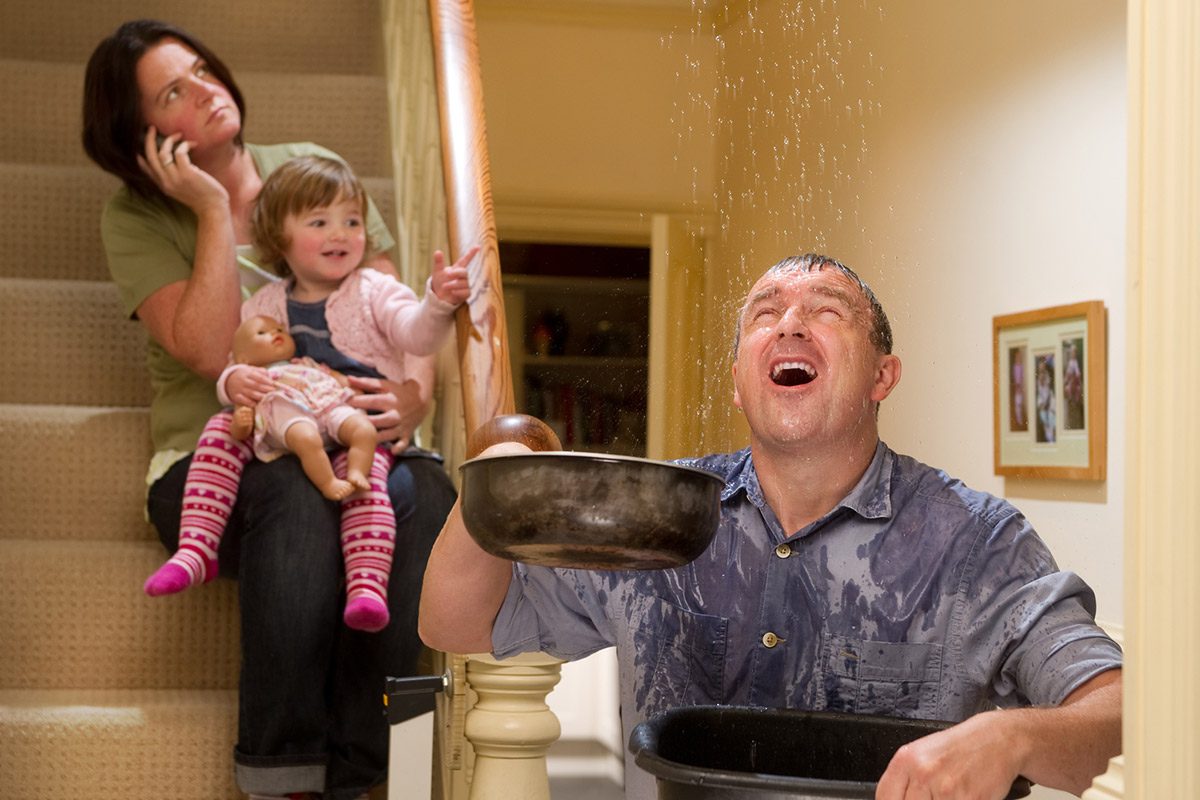 What to do when your roof leaks?
Leaking Roof Guide
You just found water in your house where water isn't supposed to be what do you do now? The following steps could help you in the event your roof starts leaking.
Stop the Water Damage
Since roofs are typically sloped, it's common for water to enter your home at one part of your roof, only to trickle down to another area where the leak becomes apparent. If you notice dripping or water stains on your wall or ceiling, the leak could be coming from a different part of the house. Find the source and minimize the water damage. Move furniture, electronics and valuables out of the path of destruction.
Contain the Water
Grab a bucket or a tarp! If you have a leak, the water isn't going to stop coming in until the rain stops. Use buckets or old towels to catch water that is coming in and tarp the exteriors as temporary barrier until a repair can be made.
Remove the Water
Keeping your house dry is a priority. Depending on the duration of the leak, there could be mold growth or damage. Towel excess water, cut away water stained drywall or ceiling material and run a dehumidifier to prevent mildew or mold accumulation.
Call Your Insurance Agent
Homeowners insurance policy generally covers roof leaks and other damages to your roof, as long as the cause of the damage is not specifically excluded by your policy. But it's important to note: if a leak occurs due to a lack of maintenance, you may have to pay for the repairs yourself. If you are unsure about your coverage, just call an agent and ask. Also consider your home's insurance policy's deductibles and determine whether filing a claim makes the best financial sense.
Fix the Roof
Dealing with a roof leak is never fun, that is why it is so important to act fast. The sooner you act, the less damage there will be. A leak left ignored could ruin insulation, breed black mold, damage interior walls and ceilings and rot wooden framing.
Call the professionals at BCI Exteriors to repair or replace your roof. Don't risk life and limb doing maintenance on your roof. BCI roofers are licensed, certified and bonded contractors that can quickly fix and replace missing shingles, faulty flashings, misplaced gutters and damaged roofing.
Prevent Future Roof Leaks
We advise early intervention rather than later. If you think any of your exterior fixtures (roofing, siding, soffit, fascia or gutters) are reaching that age where issues might arrive, call BCI Exteriors for home inspection. The sooner a potential problem is identified and addressed, the less it will cost you in the long run.
REQUEST A QUOTE
For high-quality exterior services, contact BCI today.
BCI quotes are
FAST, FRIENDLY & free!
BCI Exteriors can help add value and beauty to your home. Our certified team of professionals is trained on best practices and installation techniques based on industry standards for both new construction and replacement projects. With BCI Exteriors, we can save you both time and money, as well as give you the peace of mind that the installation was done properly.
Call BCI Exteriors today at 262-703-9700 to learn more about the best values on roofing, siding, gutters, windows, doors and home energy efficiency.