Lawrence R. Stern
President
About
Roofing has been a part of my life ever since I was a teenager. I began working for my father's small roofing business, Diamond Construction, at the age of 13. Back then, I was responsible for carrying shingles and cleaning up project sites.
At 30 years old, after seven years of owning Stern Construction, I became the residential manager at a large commercial roofing company. While there, I helped grow their shingle division, which started as a single three-man team and grew to over 15 crews in just a few years.
In 1990, I became a partner at BCI, where I was one of only two employees. By the time I became primary owner in 2013, we had grown to over 50 employees, 35 work trucks, and served over 40,000 satisfied customers.
For over 38 years, we have built a foundation of trust among our customers. What I love most about my company is that we hold ourselves to a higher standard: we expect the best from ourselves and we never compromise on quality craftsmanship. Our objective is to show professionalism at all levels and make sure our customer is happy at the end of the day.
When I'm not at BCI, I enjoy working on classic cars and spending with my large family, especially all my grandchildren.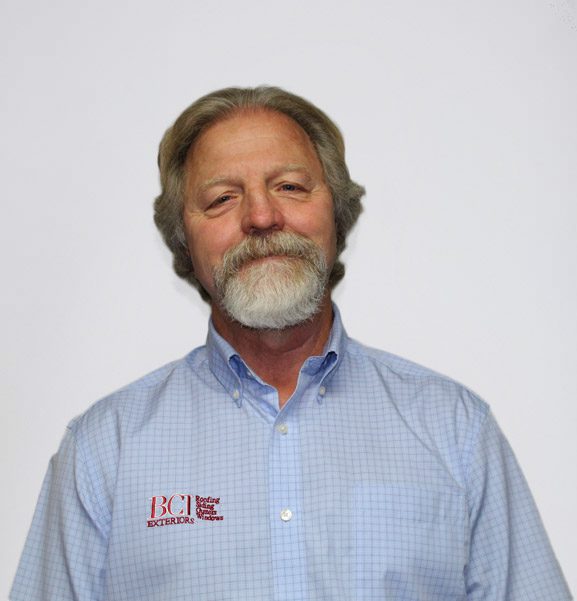 REQUEST A QUOTE
For high-quality exterior services, contact BCI today.
BCI quotes are
FAST, FRIENDLY & free!
BCI Exteriors can help add value and beauty to your home. Our certified team of professionals is trained on best practices and installation techniques base on industry standards for both new construction and replacement projects. With BCI Exteriors, we can save you both time and money, as well as give you the peace of mind that the installation was done properly.
Call BCI Exteriors today at 262-703-9700 to learn more about the best values on roofing, siding, gutters, windows, doors and home energy efficiency.