CASE STUDY
New Flat Rubber Roof – Whitefish Bay, WI
New Flat Rubber Roof
Reference #
517126
Most commonly found on commercial buildings, rubber roofing is ideal for low-sloping or flat roofs because it's a durable, pliable and waterproof solution. In some cases residential homes have require rubber roofing, usually found over porches or home additions. This colonial style Whitefish Bay home originally built in 1978, required a new flat roof and is currently for sale.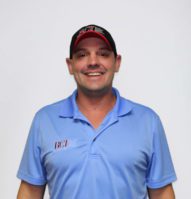 Craig Schewe
Project Specialist
REQUEST A QUOTE
For high-quality exterior services, contact BCI today.
BCI quotes are
FAST, FRIENDLY & free!
BCI Exteriors can help add value and beauty to your home. Our certified team of professionals is trained on best practices and installation techniques based on industry standards for both new construction and replacement projects. With BCI Exteriors, we can save you both time and money, as well as give you the peace of mind that the installation was done properly.
Call BCI Exteriors today at 262-703-9700 to learn more about the best values on roofing, siding, gutters, windows, doors and home energy efficiency.