CASE STUDY
New Lakeshore Roof & Gutters – Mequon, WI
New Lakeshore Roof & Gutters
Reference #
416104
This lakeshore home was originally built in 1994. The roof was covered with DaVinci multi-width composite slate. BCI worked for months with both the homeowners and DaVinci designers to come up with a perfect custom color for this roof. DaVinci Slate is a complete line of synthetic slate roofing materials that are natural in appearance, incredibly durable, and easy to install.
One of the unique features of the home was the section of roof above the back patio. Traditionally, a section of roof like this would feature horizontal lines and an angular peak, but here, the line where the roof met the side of the house barreled vertically and had a rounded edge, similar to a turret. This made it a fun challenge, to meticulously cut and apply the slate tiles and wrap the rounded edge of the roof with gutters, but the end result speaks for itself.
The overall square footage of the roof and the amount of water it drained during rainfall factored into the size of gutter needed for the house. Six-inch copper K-style gutters were chosen instead of the traditional five-inch K-style. Copper is by far one of the most durable materials out there for such a system and also adds to the design and aesthetic of the home.

DaVinici Multi-width Slate – Custom Color

Copper Gutters & Downspouts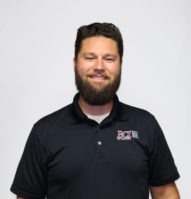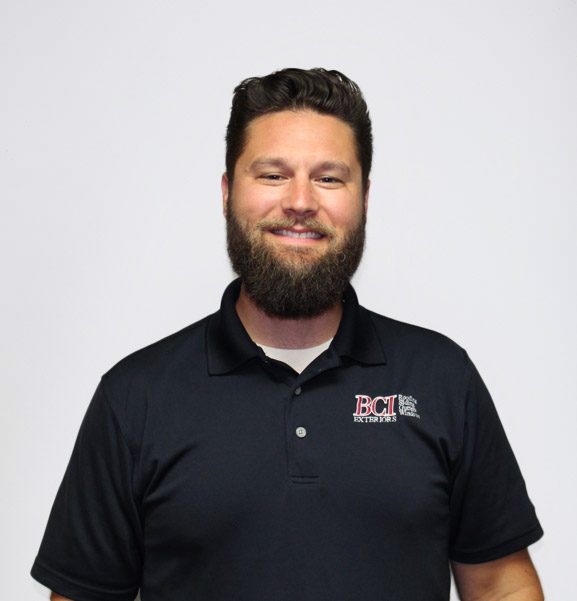 Casey Gaffney
General Manager
REQUEST A QUOTE
For high-quality exterior services, contact BCI today.
BCI quotes are
FAST, FRIENDLY & free!
BCI Exteriors can help add value and beauty to your home. Our certified team of professionals is trained on best practices and installation techniques based on industry standards for both new construction and replacement projects. With BCI Exteriors, we can save you both time and money, as well as give you the peace of mind that the installation was done properly.
Call BCI Exteriors today at 262-703-9700 to learn more about the best values on roofing, siding, gutters, windows, doors and home energy efficiency.