CASE STUDY
Delicious Banana Cream Siding – Milwaukee, WI
Delicious Banana Cream Siding
Reference #
31760
This charming home in Milwaukee was originally built in 1953. Since then, the owners wanted their home somewhat modernized. BCI worked with the family to select a color siding they liked and a material that would suit their needs. The end result was LP Smartside in a Banana Cream color.
BCI also updated their soffit and fascia and re-roofed their garage. To match the house, the garage was roofed with Owens Corning TruDefinition in twilight black.
Client Testimonial
"BCI was helpful in showing us different siding materials and knowledgeable on what would last the best for both siding and roofing." – Jim & Elizabeth K.

LP Smartside – Banana Cream


Owens Corning Oakridge – Twilight Black (Garage)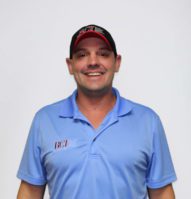 Craig Schewe
Project Specialist
REQUEST A QUOTE
For high-quality exterior services, contact BCI today.
BCI quotes are
FAST, FRIENDLY & free!
BCI Exteriors can help add value and beauty to your home. Our certified team of professionals is trained on best practices and installation techniques based on industry standards for both new construction and replacement projects. With BCI Exteriors, we can save you both time and money, as well as give you the peace of mind that the installation was done properly.
Call BCI Exteriors today at 262-703-9700 to learn more about the best values on roofing, siding, gutters, windows, doors and home energy efficiency.