CASE STUDY
New Windows – Menomonee Falls, WI
New Windows
Reference #
61689
The homeowners of this charming ranch wanted to update their windows. All the windows were custom-sized vinyl including the 3-Lite Picture window.
Working with brick homes, one must wonder how much flexibility there is when adding new windows to a permanent structure. Everything done during the building of a home determines how easy or difficult a window installation will be later, and this case was no exception. In the case of this particular home, BCI was able to deliver on efficiently installed, updated windows with virtually no fuss or muss with regard to the integrity of the structure itself.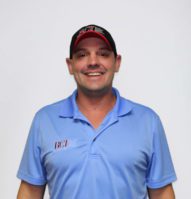 Craig Schewe
Project Specialist
REQUEST A QUOTE
For high-quality exterior services, contact BCI today.
BCI quotes are
FAST, FRIENDLY & free!
BCI Exteriors can help add value and beauty to your home. Our certified team of professionals is trained on best practices and installation techniques based on industry standards for both new construction and replacement projects. With BCI Exteriors, we can save you both time and money, as well as give you the peace of mind that the installation was done properly.
Call BCI Exteriors today at 262-703-9700 to learn more about the best values on roofing, siding, gutters, windows, doors and home energy efficiency.