CASE STUDY
Red Terra Cotta Roof – Elm Grove, WI
Bold Contrast. Deep Dimension.
Reference # 21753
When it came time for a new roof on this Elm Grove house, the owners wanted to switch up the color. Originally from Europe, they had Terra Cotta Red – Owens Corning TruDefinition Duration asphalt shingles installed. They went with red because it reminded them of their home country where red is predominantly used on rooftops.
During the roof tear-off, mold was also found on the section of roof near the back of the house which required new decking. There was also a long-term issue of leaking occurring around the chimney which caused water damage over the years. BCI did custom work around chimney to fix the issue for good.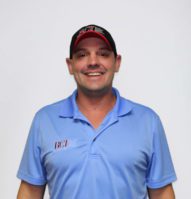 Craig Schewe
Project Specialist
REQUEST A QUOTE
For high-quality exterior services, contact BCI today.
BCI quotes are
FAST, FRIENDLY & free!
BCI Exteriors can help add value and beauty to your home. Our certified team of professionals is trained on best practices and installation techniques based on industry standards for both new construction and replacement projects. With BCI Exteriors, we can save you both time and money, as well as give you the peace of mind that the installation was done properly.
Call BCI Exteriors today at 262-703-9700 to learn more about the best values on roofing, siding, gutters, windows, doors and home energy efficiency.