CASE STUDY
Replacement Soffit & Fascia – Brookfield, WI
Replacement Soffit and Fascia
Reference #
51796
This Brookfield home project needed new soffit and fascia due to signs of rot and damage. Soffit plays an important role in ventilating an attic. The soffit vents allow air circulation, drawing heat and moisture away from a house.
The fascia is a vertical finishing edge connected to the ends of the rafters, trusses, or the area where the gutter is attached to the roof. The primary role of the fascia is to act as a layer between the edge of the roof and the outdoors, and also serves to protect wooden boards against water damage during inclement weather.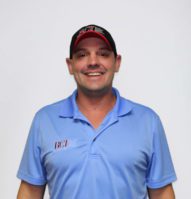 Craig Schewe
Project Specialist
REQUEST A QUOTE
For high-quality exterior services, contact BCI today.
BCI quotes are
FAST, FRIENDLY & free!
BCI Exteriors can help add value and beauty to your home. Our certified team of professionals is trained on best practices and installation techniques based on industry standards for both new construction and replacement projects. With BCI Exteriors, we can save you both time and money, as well as give you the peace of mind that the installation was done properly.
Call BCI Exteriors today at 262-703-9700 to learn more about the best values on roofing, siding, gutters, windows, doors and home energy efficiency.