About
I have over 20 years of customer service experience in the retail industry. I've been working for BCI Exteriors for about three years now and I really enjoy the people I work with. My responsibilities include managing the appointment calendar and the schedules of our estimators, providing referrals, and answering questions regarding current projects. In my free time, my daughter and I like to go to festivals and local parks to walk our dog, as well as watch Game of Thrones and do crafts.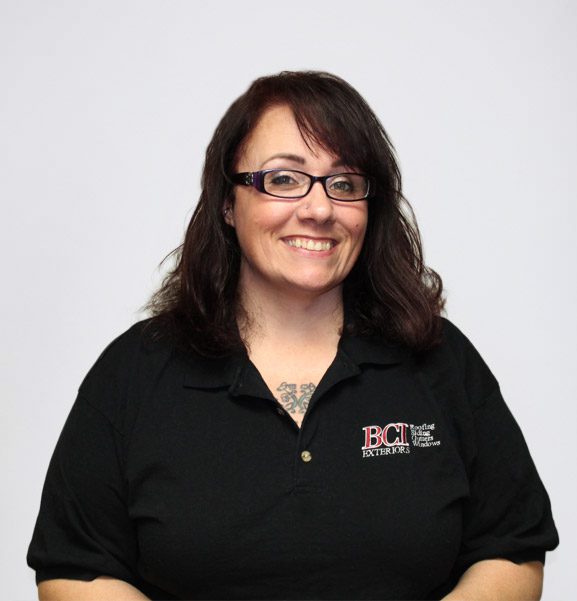 REQUEST A QUOTE
For high-quality exterior services, contact BCI today.
BCI quotes are
FAST, FRIENDLY & free!
BCI Exteriors can help add value and beauty to your home. Our certified team of professionals is trained on best practices and installation techniques base on industry standards for both new construction and replacement projects. With BCI Exteriors, we can save you both time and money, as well as give you the peace of mind that the installation was done properly.
Call BCI Exteriors today at 262-703-9700 to learn more about the best values on roofing, siding, gutters, windows, doors and home energy efficiency.