Neil Gebel
Production Manager
About
I have been in the exterior trades for over 30 years, doing carpentry work and working with numerous materials like shingles, tile roofing, cedar siding, fiber cement, and LP SmartSide siding. I truly found my industry home four years ago when I met the team at BCI. I saw that my coworkers and I share the same passion for exterior home improvements. Over the years, I've been the go-to guy for siding historical homes with ornate architecture. I love being a production manager and building estimator at BCI Exteriors. I continue to learn things that help me hone my skills in the trade that I adore.
I enjoy kayaking and jumping on stage with local bands to help out with guitar, bass, drums, and even some singing from time to time. I have three beautiful daughters and a son who is also in the trades, just like his dad.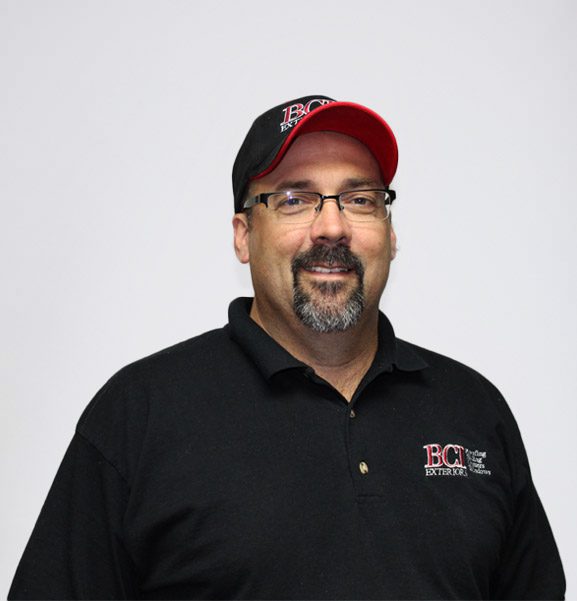 REQUEST A QUOTE
For high-quality exterior services, contact BCI today.
BCI quotes are
FAST, FRIENDLY & free!
BCI Exteriors can help add value and beauty to your home. Our certified team of professionals is trained on best practices and installation techniques base on industry standards for both new construction and replacement projects. With BCI Exteriors, we can save you both time and money, as well as give you the peace of mind that the installation was done properly.
Call BCI Exteriors today at 262-703-9700 to learn more about the best values on roofing, siding, gutters, windows, doors and home energy efficiency.