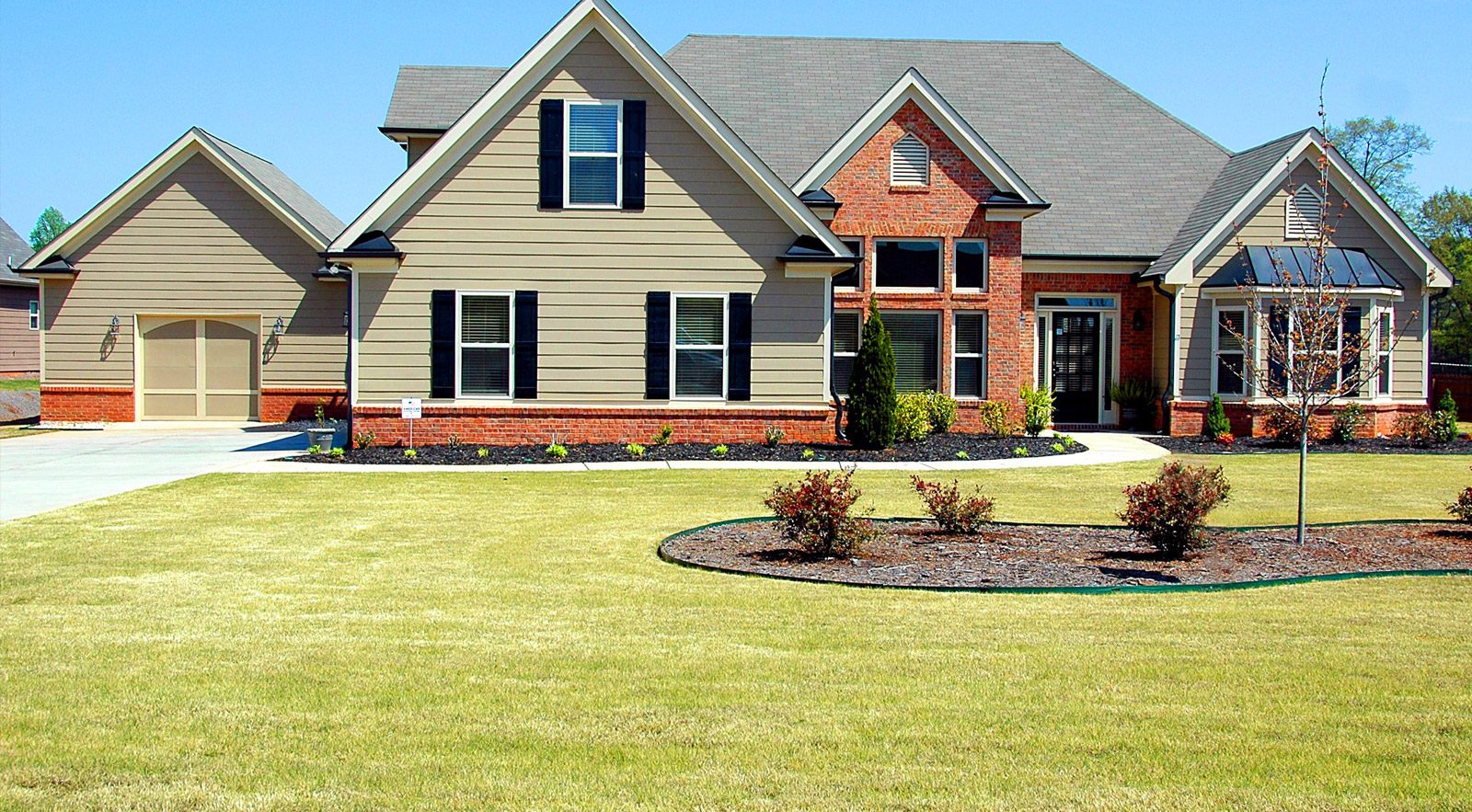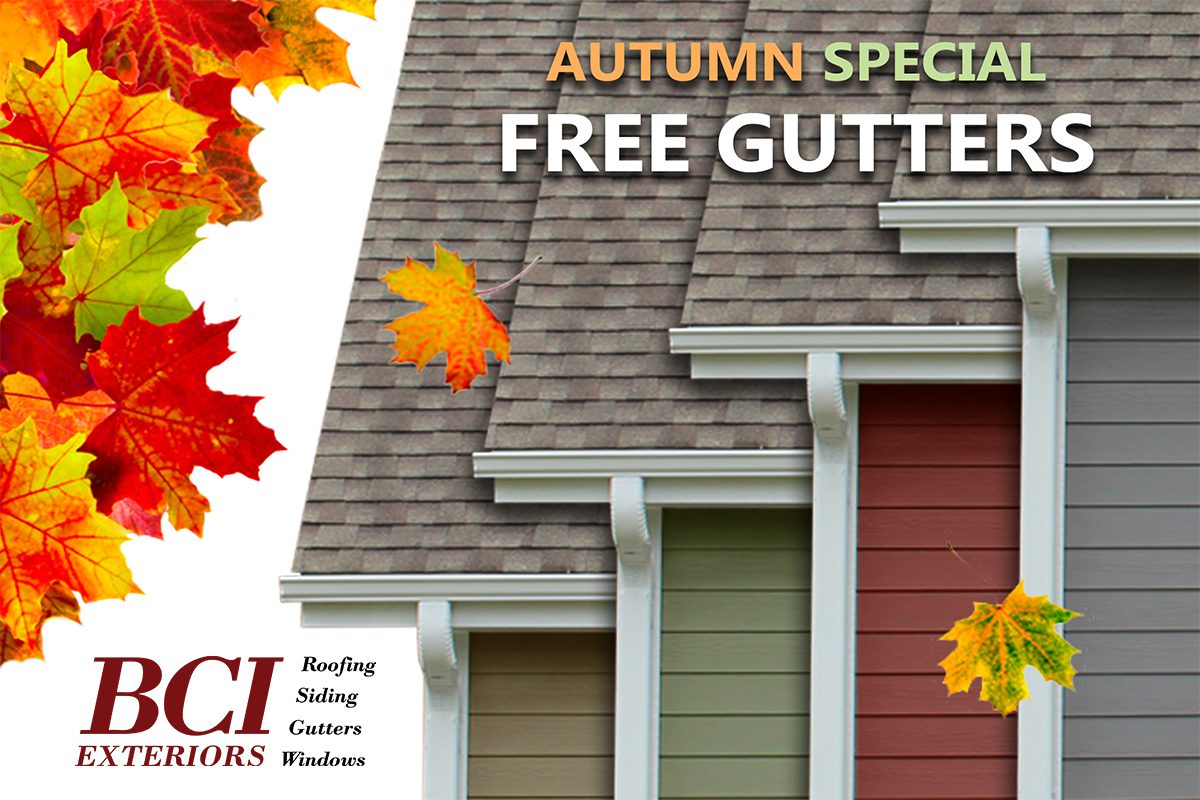 Autumn Special
FREE gutters for homes that re-side with James Hardie siding and trim products.
BCI Autumn Special is available between September 12th – November 23rd, 2017.Valid for up to 200 Ft. of five-inch K-style aluminum gutters only. This offer is available to the first ten full-siding projects that use James Hardie siding and trim. Exclusions may apply.
Why James Hardie Siding?
Only James Hardie® siding and trim is engineered to withstand any climate. Feel confident knowing that you chose a product designed for beauty and durability.
The following are just a few of the benefits of using
James Hardie siding
for your home instead of over wood or vinyl:
DURABILITY:  5-times thicker than vinyl siding, James Hardie siding is incredibly durable. Not only does this mean that your siding will last much longer, it also means that your home will be better protected.
COLOR VARIETY: James Hardie uses ColorPlus Technology finishes. This type of finish makes it 30 percent more fade-resistance than other options. When it comes to wood siding, paint can fade very fast; the same goes for vinyl siding. Vinyl siding also poses an issue when repairs are needed because its colors are much more difficult to match.
WEATHER RESISTANT: James Hardie siding was manufactured to resist all weather elements. Be it gusting winds or softball-sized hail, inclement weather can wreak havoc on a home's siding, but James Hardie siding is hardier than the usual stuff out there. It's also resistant to warping, cracking, and rotting; three problems that wood siding falls victim to over time.
CURB APPEAL: When renovating siding on historical homes, you want the appeal of traditional wood with the benefits of modern technology.  James Hardie provide both as a superior alternative to wood or vinyl. James Hardie siding also looks real! With this brand, you won't have unnatural faux wood grains, overlapping seams, or a noticeably plastic look.
NONCOMBUSTIBLE: James Hardie siding has been approved for fire-rated construction. This makes it a much safer option than vinyl siding, which will melt or burn if it is exposed to either flames or a significant heat source.
For more information about James Hardie siding and an estimate, call today. 262-703-9700
REQUEST A QUOTE
For high-quality exterior services, contact BCI today.
BCI quotes are
FAST, FRIENDLY & free!
BCI Exteriors can help add value and beauty to your home. Our certified team of professionals is trained on best practices and installation techniques based on industry standards for both new construction and replacement projects. With BCI Exteriors, we can save you both time and money, as well as give you the peace of mind that the installation was done properly.
Call BCI Exteriors today at 262-703-9700 to learn more about the best values on roofing, siding, gutters, windows, doors and home energy efficiency.