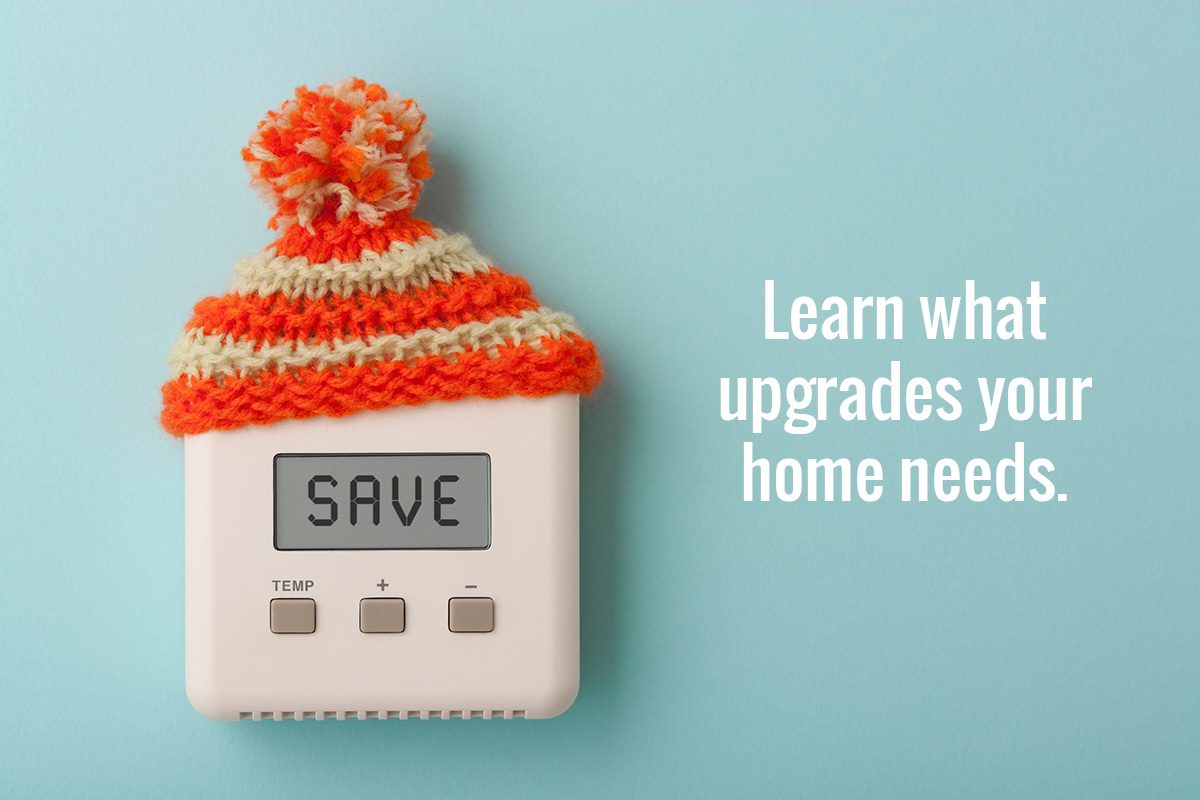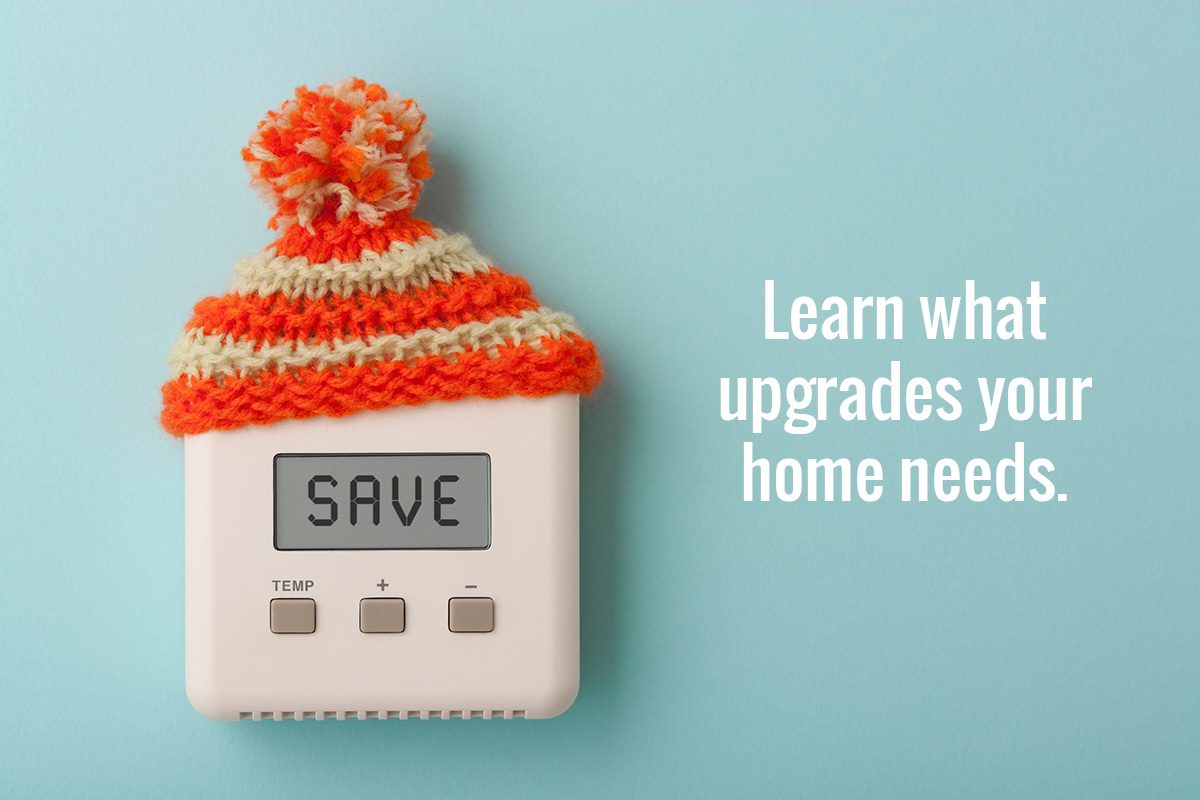 Is your energy bill too high?
A Home Performance Assessment is a comprehensive evaluation of your home's energy efficiency to determine exactly where you are losing money. An assessment identifies how much energy your home uses, where it loses the energy, and what should be fixed sooner to ultimately improve the comfort and efficiency of your home.
So, your home is cold this winter and you have a hunch it's due to those old drafty windows? But before you spend thousands of dollars on windows, wouldn't you want to double check whether or not that is the main reason your house can't hold heat?
Take the guess work out and have an expert tell you! Our team of certified professionals take time to review your home's history and inspect your house from top to bottom to determine the weaknesses that could lead to energy efficient loss.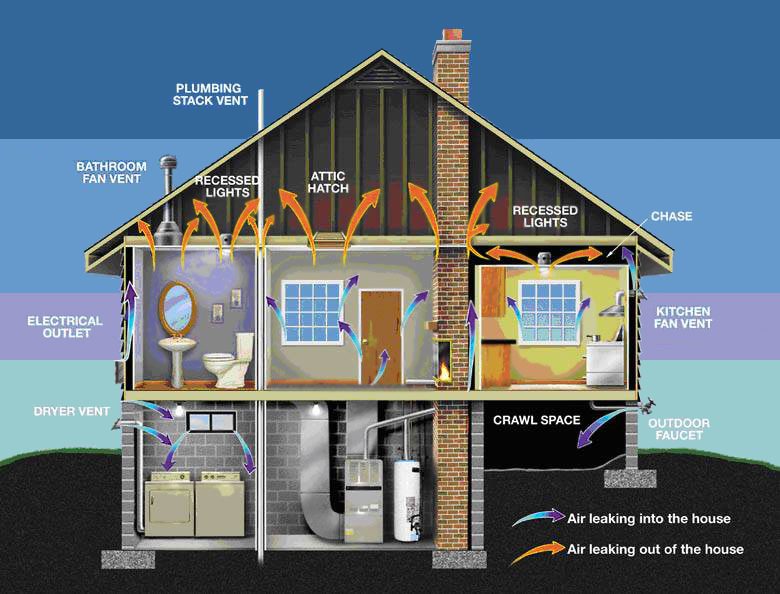 Area's of focus:
Drafts & Air Leaks
Drafts have a large impact on heating and cooling bills. Windows and doors are the biggest sources of unwanted drafts. Sources such as vents, fireplaces, AC units, and duct work can also bring in outside air into the home. During a Home Performance Assessment, a blower door test is used to depressurize the house to make it easier to measure and locate leaks in the home.
Insulation
Insulation can have the greatest effect on your home's energy consumption. With many older homes, insufficient insulation is common issue that leads to a rise in heating and cooling costs. We check spaces like the attic, walls, basements and crawlspaces to see if there is enough insulation currently being used, where to insulate if there is none and if the proper R-value is being used. Insulation with a high R-value has better resistance to heat, meaning less heat is able to penetrate through it, escape, or enter.
Mechanical
Just like an emissions test for a car, a home's furnace and water heater performance should be checked every couple of years. During an assessment, we do a combustion safety test on your furnace/water heater to make sure they are properly drafting and not producing carbon monoxide.
What is all means!
Once a Home Performance Assessment is complete, you will have a detailed report that you can use to devise a plan for improving your home's efficiency. Based on your results, you may find that your home requires some energy efficiency upgrades can either be simple projects that you can do on your own and/or complex projects that require a professional, such as replacing windows. At BCI Exteriors, we work with homeowners after the assessment and give solutions based on those results.
Remember, the home energy asessment is only the first step to cutting your energy bills. Making the recommended energy efficiency upgrades is what leads to energy savings.
REQUEST A QUOTE
For high-quality exterior services, contact BCI today.
BCI quotes are
FAST, FRIENDLY & free!
BCI Exteriors can help add value and beauty to your home. Our certified team of professionals is trained on best practices and installation techniques based on industry standards for both new construction and replacement projects. With BCI Exteriors, we can save you both time and money, as well as give you the peace of mind that the installation was done properly.
Call BCI Exteriors today at 262-703-9700 to learn more about the best values on roofing, siding, gutters, windows, doors and home energy efficiency.