CASE STUDY
Hunter Green Roof – Pewaukee, WI
Hunter Green Roof
Reference # 71756
The main reason the home owners of this Pewaukee house reached out to BCI was the ridge beam of the roof had become compromised which halted their personal efforts to re-roof their own home. Over the years the roof started to sag and was in need of repair.
Typically, in situations such as these, a new ridge beam and rafters would be installed. But due to budgetary restraints, BCI was asked to shim the roof deck to reduce the sag.
If your roof is sagging or you are encountering leaks you should always have a professional assessment done to determine if it will be a simple fix or something more difficult. Consult the professionals BCI Exteriors to ensure that your roof is repaired properly.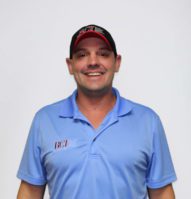 Craig Schewe
Project Specialist
REQUEST A QUOTE
For high-quality exterior services, contact BCI today.
BCI quotes are
FAST, FRIENDLY & free!
BCI Exteriors can help add value and beauty to your home. Our certified team of professionals is trained on best practices and installation techniques based on industry standards for both new construction and replacement projects. With BCI Exteriors, we can save you both time and money, as well as give you the peace of mind that the installation was done properly.
Call BCI Exteriors today at 262-703-9700 to learn more about the best values on roofing, siding, gutters, windows, doors and home energy efficiency.