CASE STUDY
Replacement Chimney Flashings & Roof – Fox Point, WI
Estate Grey Shingles
Reference # 21835
Every aspect of a home's roof is inspected when doing an installation. Many things are considered that you, as a homeowner wouldn't know needed fixing.  For this Fox Point home new chimney flashings had to be installed when BCI redid the roof. Chimneys often are the source of leaky roofs. The protective metal flashing located where the roof meets the chimney can become damage over time. Sometimes the caulk used to adhere and seal the flashing in place dissolves or cracks. BCI Exteriors offers roof inspections where we can check the state of your chimney flashings and offer repairs if damages are found.
New exhaust vents were also installed along with the Owens Corning TruDefinition asphalt roofing shingles. Exhaust vents are critical to maintaining a proper airflow in a home's attic. Improper ventilation can cause moisture build up which leads to mold.

Owens Corning TruDefinition – Estate Grey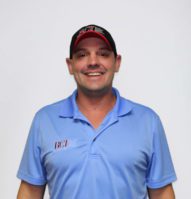 Craig Schewe
Project Specialist
REQUEST A QUOTE
For high-quality exterior services, contact BCI today.
BCI quotes are
FAST, FRIENDLY & free!
BCI Exteriors can help add value and beauty to your home. Our certified team of professionals is trained on best practices and installation techniques based on industry standards for both new construction and replacement projects. With BCI Exteriors, we can save you both time and money, as well as give you the peace of mind that the installation was done properly.
Call BCI Exteriors today at 262-703-9700 to learn more about the best values on roofing, siding, gutters, windows, doors and home energy efficiency.