CASE STUDY
Wind Damaged Roof Replacement – Germantown, WI
Roof Tear-off
Reference # 111722
The owners of this Germantown residence decided to put their house on the market. Before doing so, they knew they needed to replace the roof. During BCI's estimate, multiple areas of wind damage were found as well as temporary patch was installed by someone years ago that had now failed.
New Owens Corning Oakridge asphalt shingles were installed in Twilight black to compliment the red brick and white siding of the home. New chimney flashings were also put in during the installation of the roof. Typically, chimney flashings are more complex than other types of roof flashings and are a common source of roof leaks. Chimneys have a foundation, which may be independent from the house. It is important to have a good flashing to allow for movement without disturbing the water tightness.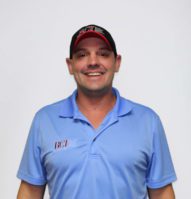 Craig Schewe
Project Specialist
REQUEST A QUOTE
For high-quality exterior services, contact BCI today.
BCI quotes are
FAST, FRIENDLY & free!
BCI Exteriors can help add value and beauty to your home. Our certified team of professionals is trained on best practices and installation techniques based on industry standards for both new construction and replacement projects. With BCI Exteriors, we can save you both time and money, as well as give you the peace of mind that the installation was done properly.
Call BCI Exteriors today at 262-703-9700 to learn more about the best values on roofing, siding, gutters, windows, doors and home energy efficiency.