CASE STUDY
Rich Red Soffit, Fascia & Gutters – Milwaukee, WI
Home Originally Built in 1928
Reference # 31845
The owners of this picturesque brick home in Milwaukee wanted to cross off some of their home improvement "To-Do's" this Spring. The first thing on their list was to update the soffit and fascia. The current fascia was very old and the wood had started to succumb to rot and in a few places housed some animal nests.
It can be difficult and costly to remove and reinstall gutters and downspouts on a home because of the age and condition. After the initial inspection of the project, the homeowners elected to have BCI replace old gutters with new ACM aluminum gutter in the Redwood color.

ACM R3 Aluminum Soffit & Fascia – Redwood

ACM R3 Aluminum Gutters & Downspouts – Redwood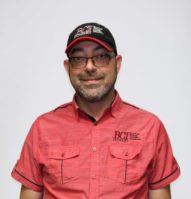 David Fogarty
Project Specialist
REQUEST A QUOTE
For high-quality exterior services, contact BCI today.
BCI quotes are
FAST, FRIENDLY & free!
BCI Exteriors can help add value and beauty to your home. Our certified team of professionals is trained on best practices and installation techniques based on industry standards for both new construction and replacement projects. With BCI Exteriors, we can save you both time and money, as well as give you the peace of mind that the installation was done properly.
Call BCI Exteriors today at 262-703-9700 to learn more about the best values on roofing, siding, gutters, windows, doors and home energy efficiency.